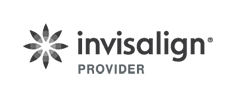 Why Invisalign treatment?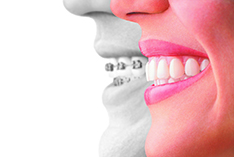 At Maple Orthodontics, we offer Invisalign® clear aligners as a popular alternative to traditional braces. Invisalign® aligners use a series of clear, removable trays to gradually shift your teeth into the desired position.
One of the main advantages of Invisalign® aligners is their nearly invisible appearance. This makes them a popular choice for patients who are concerned about the look of traditional metal braces. Invisalign® aligners are also removable, allowing for easy cleaning and enjoyable eating.
Our board certified orthodontists participated in certifying hundreds of dentists and orthodontists in the technique holding an Invisalign faculty distinction and a Premier status in the provider ranks. Our dedicated staff uses the latest technology and techniques to ensure that your Invisalign® treatment is as effective and efficient as possible. We begin the treatment process with a complimentary consultation to determine if Invisalign® is the right option for you. If it is, no more messy impressions to gag and sputter on. Rather, we will take a 3D digital scan of your teeth to create a customized treatment plan that maps out the movement of your teeth over time.
Invisalign® aligners are typically changed every one to two weeks, with each new set of aligners bringing you closer to your desired smile. Throughout the treatment process, we will provide in-office and remote monitoring of your progress to ensure that your teeth are moving as planned.
At Maple Orthodontics, we believe that patient comfort is key, and we strive to make your Invisalign® treatment as comfortable as possible. While there may be some discomfort initially as you adjust to wearing the aligners, most patients find that they are more comfortable and easier to wear than traditional braces.
If you're considering Invisalign® aligners for yourself or your child, contact us today to schedule a free consultation. Our team of experts will guide you through every step of the treatment process, ensuring that you achieve the straight, healthy smile you deserve.
Invisalign and the Invisalign logo, among others, are trademarks of Align Technology, Inc., and are registered in the U.S. and other countries.